Business Logos
Show the prospects business logo in your image template
Written by

Ash
Last update 2 years ago
Show the prospects business logo in your images automatically, using the prospects email or website domain.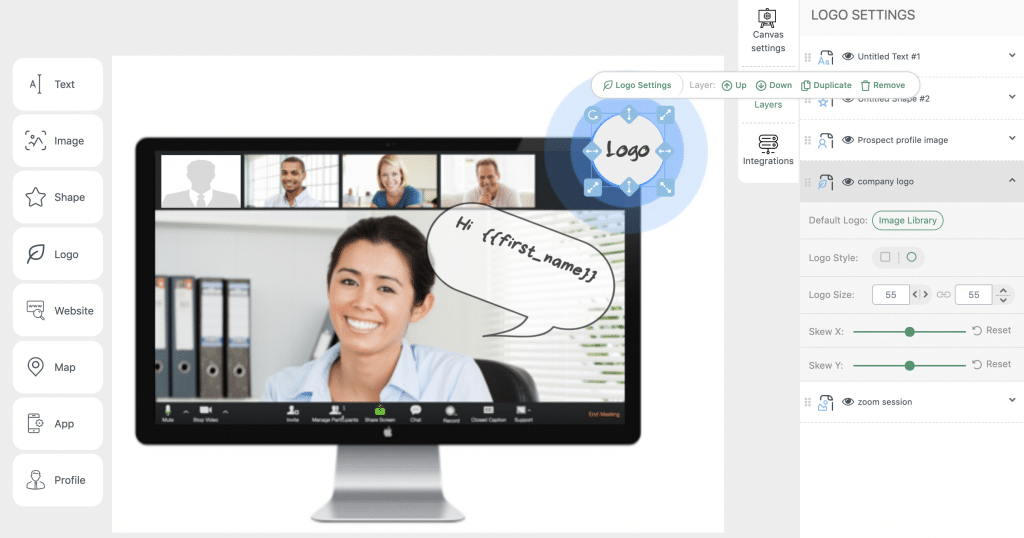 Within Logo Settings you can control the style such as round or square, as well as selecting a default fallback image, when a prospects business logo can't be found.
You can include a business logo image URL within your data, or our data enrichment service and automatically find a company logo's from a business email or website.
Did this answer your question?